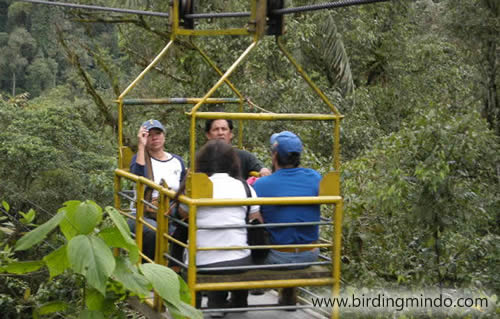 Tarabita is an amazing way to enjoy adventure and nature. The facility can take up to six people and travels 530 meters long, which is the distance from mountain to mountain. The whole experience is fantastic, you will really experience the greatness of nature. Once you end up at the other end, there is the possibility to visit several waterfalls. This includes the Nambillo Waterfall, at a 15 minute walk distance. It is perfect for swimming during summer. In front of the location there is a suspension bridge where you can admire the view. On the way there is a detour leading to five other waterfalls, all on the same path. There is also a path exclusive to the Queen Waterfall, a 60 minutes walk through secondary Forest will take you there.
Book your taxi and entry at the reception.
Duration: minimum of 3 hours.
Costs per person: $ 5.00
Location: 6 km from Armonia Lodge.