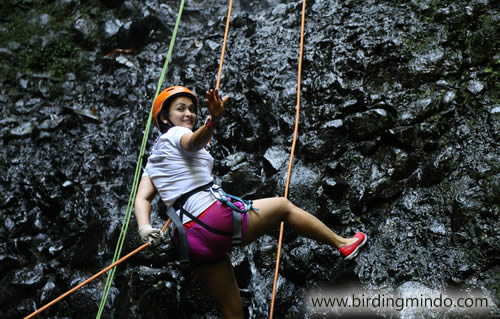 An incredible adventure sport: hiking, water and adrenaline. Descend the waterfalls by using the essential equipment of climbing: harness, helmet, gloves, comfortable clothes for walking and closed shoes.
There are 3 different options from which to choose:
Option A: 25-15-12 meters
Option B: 40-15-10 meters
Option C: 45 meters
Between the waterfalls there are short walks following the water flow. The waterlevel depends on the time of year.
It is necessary to travel by taxi. After your taxiride, take a short walk of 25 minutes, during which you can see the flora and local landscape.
Approximate duration: 1h30 – 2h00
Cost per person: $ 15 dollars + transportation (minimum 2 pax)
Location: 3 kilometers from Armonia Lodge