Birdwatching at YANACOCHA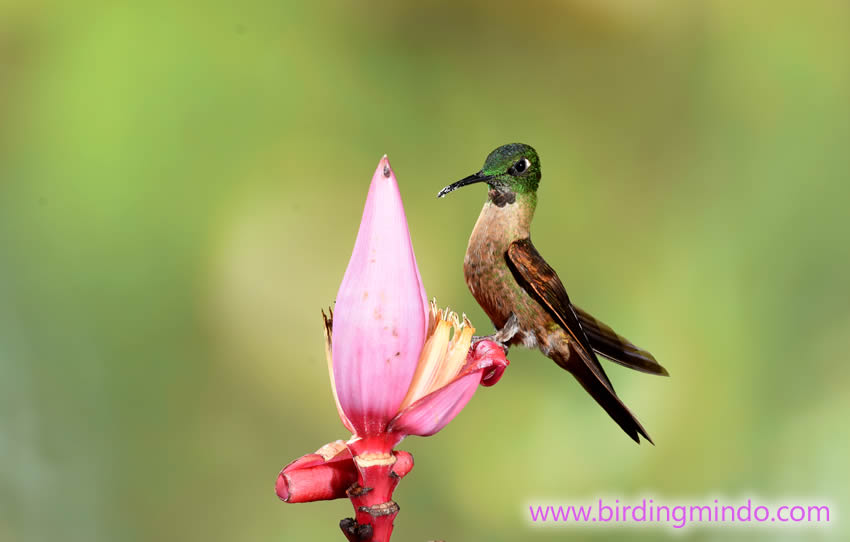 The eco reserve of Yanacocha has 1240 acres protected by the Jocotoco Foundation. Yanacocha includes a moderate mountain forest. It also includes a section of Polylepis tress, a very rare species in the region.
The reserve was established to protect the black-breasted puffleg, one of the rarest hummingbirds in the world. The chances of viewing it are higher during the months of April and June. The area also attracts golden-breasted and sapphire vented Pufflegs, sword billed Hummingbirds, great and buff winged Sapphirewings.
Includes: transport, expert guide with all the necessary equipment; telescope, binoculars, pointer, field guide, entry fee and fruit lunches.
Tour starts: 4:00 am
Duration: full day
Location: 50 km from Amonia Lodge.
Prices 1 Pax: $ 246.00, 2 Pax: $ 264.00, 3 Pax: $ 282.00, 4 Pax: $ 300.00
Reserve your tour at the reception!