Birdwatching at PAZ DE LAS AVES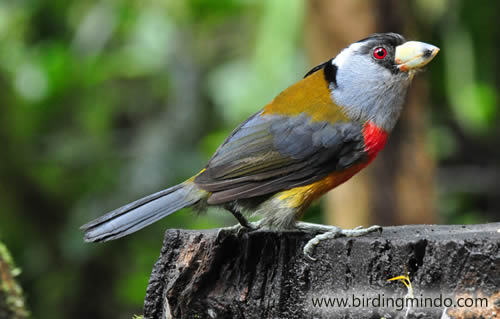 The refuge of Paz de las Aves (Peace of the Birds) is a private property of 120 hectares. The site is located approximately 1850 meters above sea level. What can be seen at this spot are: ochre-breasted Antpittas, giant Antpittas, and a local flock of dark-backed Wood-Quails.
Other birds of the refuge that are regularly seen are the golden headed Quetzal, olivaceous Piha and scaled Antpitta. The crested Quetzal is rare, but can be found in the fruit trees if you are lucky…There is also a spot for the fabulous andean Cock of the Rock.
Tour starts: 05:15 am
Duration: 5 hours
Prices: guided / without guide
1 Pax: $ 145 / $ 85
2 Pax: $ 170 / $ 110
3 Pax: $ 200 / $ $ 140
4 Pax: $ 230 / $ 170 USD
Includes: guide, transport, visit to cock de Peña, local guide, breakfast.